The biopic is based on the life of famed French author and actress Sidonie-Gabrielle Colette.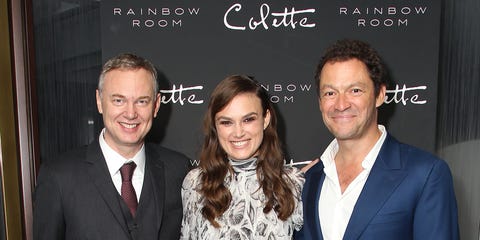 On September 13, MoMA hosted a screening of Colette, the new biopic starring Keira Knightley and Dominic West. Based on the life of the famed French author and actress, the film follows Colette on her journey from simple country girl to controversial fixture of Parisian society.
After marrying a successful writer known as "Willy"( West), Sidonie-Gabrielle Colette (Knightley) leaves her childhood home in rural Burgundy for the salon culture of Paris in the late 19th century. Willy, who does not write his own stories, enlists Colette to ghostwrite. She reluctantly crafts a semi-autobiographical story about a young girl named Claudine, which becomes an instant success. The couple releases more novels, under Willy's name, and become the talk of the town, as their adventures (and affairs) become increasingly scandalous.
Director Wash Westmoreland co-wrote the script with his late husband, Richard Glatzer, though Glatzer passed away before work began on the film. The couple previously worked together on Still Alice, starring Julianne Moore.
Knightley, West, and Westmoreland attended the screening, as did actor Jake Graf and producers Christine Vachon, Pamela Koffler, Elizabeth Karlsen, and Bleecker Street's CEO Andrew Karpen. Guests included Chelsea Clinton, James Murphy, and Alysia Reiner. Afterward, guests enjoyed cocktails by Casa Noble Tequila at the Rainbow Room.
Director/writer Wash Westmoreland, Keira Knightley, and Dominic West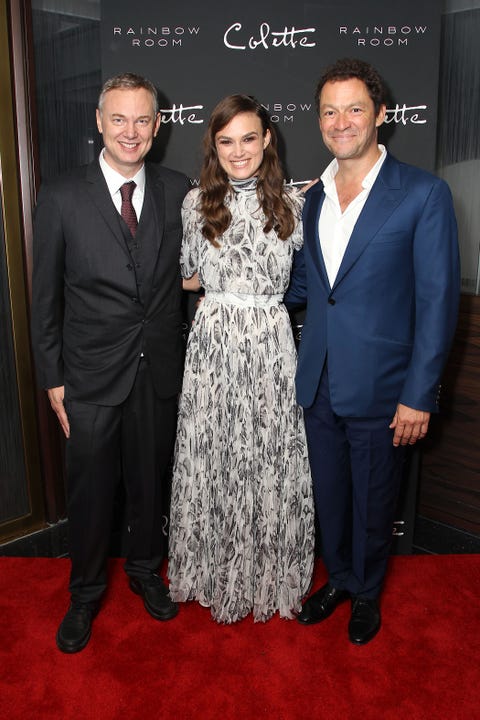 Knightley wears an Alexander McQueen RE19 dress.
Director/writer Wash Westmoreland, Producers Elizabeth Karlsen, Pamela Koffler, Christine Vachon and Bleecker Street's CEO Andrew Karpen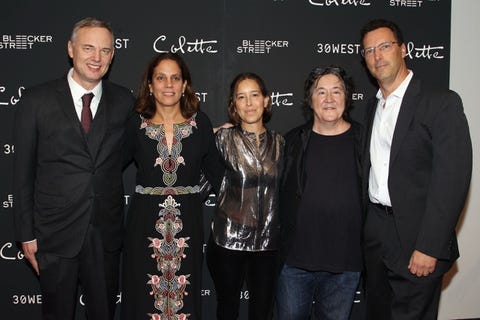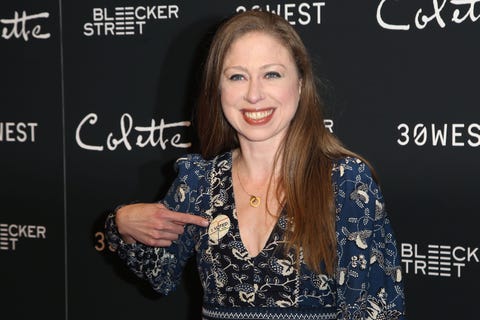 Alysia Reiner and David Alan Basche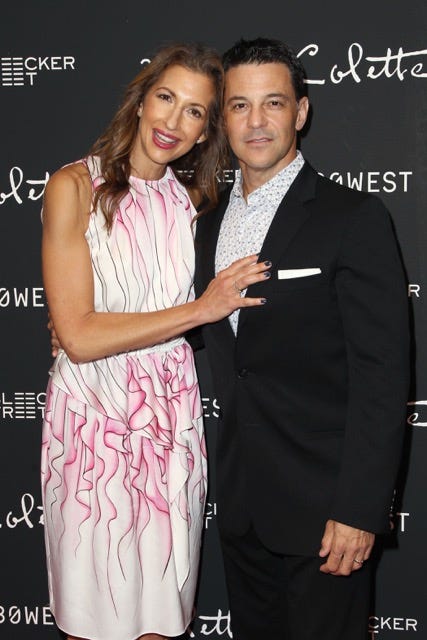 Director/Writer Wash Westmoreland and Bleecker Street's CEO Andrew Karpen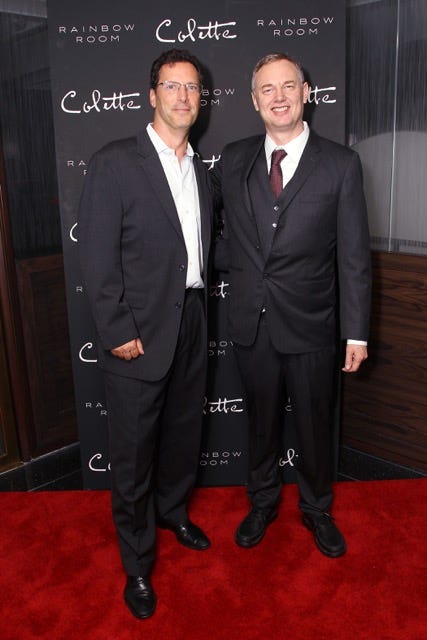 By Liz Cantrell